Whether you have a business locally or looking to expand, running a business can be overwhelming. With so much around, having an experienced business coach on whom you can trust is one of the most valuable possessions available to entrepreneurs and business owners.
Business Coaching:
Business coaches help other business owners, entrepreneurs to realize their potential, utilize their talents to build and grow a business and meet their goals in life. If you start searching online, indeed, there is plenty of information available that can suggest how to grow and succeed in your business. An experienced business coach offers something far more valuable: custom advice after listening to you, your aim, objective, purpose, and more. The quickest route to success is the guidance of great mentors. Business coaches are expert entrepreneurs who know exactly how to turn a business successful. The value that they can add to your professional lives and business is something indescribable.
What can a business coach assist?
Business coaches are talented and all-rounders in the services they offer. Whether you are struggling with your business or want to make an already running business successful, that is when, a talented coach can help. It is a common notion that these services exist only to help people with struggling businesses.
Well, a coach can help with much more than this situation. A few could be as follows.
Building a new business from ground zero

Defining a business's goals and mission

Setting up short-term and long-term strategies for the business

Guiding owners and others in the process of setting up their business seamlessly

Figuring out how to take the existing business to the next level

Improving the growth and operations of a running business

Make the entrepreneurial journey smooth, rewarding, enjoyable

Helping with the challenges that the company will face and providing the expertise and experience to make it worthwhile, especially when the going gets tough and challenging.

Make the lives of business owners less troubling, stressful, and help them feel at peace.
The business coach needs to know more details about you and your business at the first meeting to help give custom advice. The discussion and exploration can be friendly and enjoyable, sharing new ideas and tips to boost your personal and professional career. Do understand the fact that they not only help in growing your business. The coaches help make you productive, let your business run easier, attain all the objectives and aspects of your business, etc.
Francois Lupien is one expert in business coaching; feel free to have an exploration session with him anytime at your convenience and see what difference he can bring to your life and success of your business.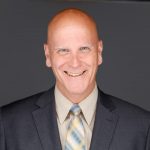 Francois Lupien is a dynamic business success mindset coach, mentor, speaker, and presenter. He works with entrepreneurs and professionals stuck on a plateau who want to add 6 figures to their income – and get results that stick.