Do You Need a Business Coach?
Entrepreneurship is not easy, but the truth behind entrepreneurship is that you can be the king of your empire if you succeed in it. Now, who does not want to be a king? In todays' life, almost everyone wants to be in that position. Everyone wants to grow their income source, make a lot of money, live a luxurious life, and build their empire. The bitter truth and fact; not everyone becomes a successful entrepreneur. What is the difference between successful and unsuccessful entrepreneurs? What is your answer? Let's find out more and dig a bit deeper. Keep in mind experts say a business coach can fill this gap.  
The Real Treasure is in Finding Loopholes!
Have you ever noticed that some business owners make $250K yearly while other business owners of the exact vertical make double, $500K yearly? Unknown loopholes are the leading cause. The question that arises here is how efficiently you can find those loopholes in your life or business?  Are they stopping you from becoming more productive? In this scenario, a business coach will help you change your mindset. A business coach will accelerate your productivity and energy levels to skyrocket your results and increase your wealth. We suggest you talk with a business success mindset coach and mentor to help you find the ''real hidden treasure' within your business. 
Fuel Yourself for Making More Money
Why are you engaged in entrepreneurship? What is your motto? Is it the money, your passion, or your calling?  Mentorship and guidance of a business coach will help you uncover the potential of your mind and help you gain clarity leading to a great financial future. In simple terms, you can efficiently reprogram your mind and paint a new picture of yourself. The outcome is at your fingertips and only limited to what you see in your inner eye. How much money do you want to make and why? The sky's the limit. Business coaches can help you reach the moon as they know the points to touch on that will unleash your full potential and hidden energy.
Willing to Grow? Take action now!
If you are willing to grow like other successful entrepreneurs, you must take a business coach seriously. There are many self-help books, webinars, and courses available online, but not all of them will benefit you in real life. We suggest you talk to a business coach first. To begin the transformation, you must get in touch with a renowned business coach who has already changed the journey of thousands of entrepreneurs and business owners, Francois Lupien. 
From nurturing your healthy and wealthy growth to the applications of mind-blowing techniques, he is the man who can completely change your present and shape your future. 'How to Become More is the key to your real-life transformation with proven results, which you should not ignore.
What are You Waiting For ? Create Your Success Story Now! Visit https://howtobecomemore.com/  to start your new journey and book a free 30-minute growth call with Francois Lupien.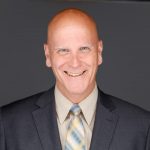 Francois Lupien is a dynamic business success mindset coach, mentor, speaker, and presenter. He works with entrepreneurs and professionals stuck on a plateau who want to add 6 figures to their income – and get results that stick.