Role of Sales in Business
Have you ever heard that 'sales' is the backbone of any business? Yes, it is! Without an effective sales strategy, your business can not climb the stairs of success. The simple formula for success in your small business is 'more sales.' The more sales you generate, the more revenue you can create. Consequently, your small business will experience more growth. Therefore, the 'sales' of any business play a significant role in either building a company or wrecking it. And with this factor, it is crystal clear that to augment the growth of your small business, you will need to boost sales, but how? In this blog, you will get some proven ideas, which can work for you.
Sales Help in Maintaining the Cash Flow
Whether a large corporation, small business, or a high commission salesperson, all businesses rely on improving their sales because it drives revenue and supports a healthy cash flow for a company or your family.
The sales volume of any brand is considered the best resource for growing the customer base, resulting in enhanced sales and revenue graphs. Business owners, entrepreneurs, or managers should be highly efficient in the concept of selling so that they can mentor their team well to reach their prospects and succeed in (remove pitching and replace it with" professionally presenting" their product or services. Proven strategies can also be used to boost sales with your customers and prospects.
Ways to Boost Your Sales
Selling involves a complex process, and thus, it is challenging! But do you know that marketers who struggle hard to win customers fail at prospecting the right way, or their efforts are not enough? Closing a sale is an art and a skill you can learn from the right mentor or mindset success sales coach to grow your income and success. You can follow the tips below to improve your closing ratio and increase your revenue.
Don't Underestimate Existing Customers

– To improve sales; you should not underestimate your existing customers. Focus on attracting new customers and learn how to maintain your customer base.

They bought from you before and are willing to buy from you again.

Learn From Competitors

– Your competitors are a great source of learning new techniques. Figure out ways to stand out from other companies. Analyzing your competition's immediate strategies can help your business improve your sales revenue

by doing what is proven to work.

Sell Yourself First

– You will need to sell yourself before selling your product or service

to others

. You will have to convey your brand's core message to your prospective audience, which can positively impact the temperature of your prospects' intention to buy.

Build Desire and Interest

– If you work on building the desires and interests of your audience, rather than focusing on just building products, your sales figure will improve. Selling the benefits, not only the features can also help you increase your sales.

Build Customer Service Approach

– Setting up comprehensive customer service can provide your customers self-satisfaction and access to a diverse range of products and services you offer. Monitoring your brand in case of complaints will boost the trust meter of your audience, which can be very effective in maintaining a good customer base.
Get the Right Sales Guidance to Open up Your Selling Potential
Have you ever heard that 'knowledge is the real power behind anything'? Then why not expand your skills of selling and become a valuable asset for your business? You may be a great salesperson, but getting trained by a mindset sales coach or mentor who has already changed the fortune of prominent corporations, companies, owners, entrepreneurs in boosting their skills and expanding their inner potential will benefit you. Francois Lupien has transformed many lives and has enhanced business growth with his own formulated mindset sales growth program for high commission sales people and companies. Now, it's your turn to be on the top of the leader board as the number 1 salesperson for your company. Are you wondering how? Just visit https://howtobecomemore.com/ and book a free 30-minute growth call with Francois Lupien to experience the hidden selling potential in yourself. Guaranteed results! Ultimately, success is a 5% strategy & 95% mindset. Book a free call today and unleash the power of shifting your mindset to reach your desired success level.
How about Adding 6 Figures To Your Income in the Next 6 Months?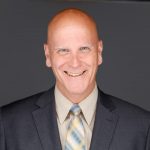 Francois Lupien is a dynamic business success mindset coach, mentor, speaker, and presenter. He works with entrepreneurs and professionals stuck on a plateau who want to add 6 figures to their income – and get results that stick.