Need of Business Coaching Program
When you are starting a business for the first time, it's obvious that you will be facing many challenges along the way. There's no single recipe of success that can work for all types of businesses because each business has its own unique formulations and strategies to progress.
But, does it mean that you can't take your new business to greater heights of success and become a renowned brand with a high net worth value? The answer is a 'BIG NO'!
You can build your own empire to achieve your dream goals and unleash your true potential anytime. But, this is the time when a business coaching program will help you grow without any hurdles.
With a perfect business coaching program, you can easily develop your professional skills to better handle the change, competition, and turbulence in your entrepreneurial journey. And do you know what the good news is? These things are required to equip you for huge success.
Does it Fit Your Priority List?
After the coronavirus pandemic, a lot of businesses are going through a financial testing time. In this case, if you are stepping in to start your small business, then you might think that spending for a business coaching program has no place in your list of priorities. Isn't it?
However, the opposite is true, if you don't want your business to go down a few times. There are plenty of entrepreneurs, who have testified the real wonders of business coaching programs in enhancing their business profits and turning the small business into a global brand. If you want to grow your business more efficiently and overcome any type of hurdle, which comes in between your entrepreneurial journey, you must keep the business coaching program at the top of your priority list.
Outlining a Clear Roadmap is Vital for Success
Do you know the importance of roadmaps in businesses, especially, if it is a new business? A roadmap, as the name says, is a map of the road, which lets you decide and know where to go and how to go. In the field of entrepreneurship, a roadmap will always help you in structuring your vision, reining your ambition, and seeing the essential steps which are required to move forward and be the pioneer of your industry. Therefore, when you are starting your business, outlining a clear roadmap of the business is very much essential. But, do you know how to do that efficiently?
Most businesses fail because of the absence of roadmaps. You can reap the benefits of creating, following, and implementing a well-planned roadmap to grow your business, with the help of a perfect business coaching program. Business coaches have probably built several businesses in your industry, and so, who can outline a roadmap better than them? Experience matters and you can gain the benefits of your business coach's experience in your business coaching program.
It's Always a Perfect Time to Go for Business Coaching Program
It's not that if you are new in entrepreneurship, only then a business coaching program will be beneficial for you. Whether you are running your business for a long time, or it is new, the business coaching program offers exceptional benefits to everybody. There is no specific time to go for a business coaching program, which can be called perfect.
It's always a perfect time to work with a business coach and invest your time and effort into the business coaching program. You will find a lot of coaches out there, but you should always work with a coach, which has already transformed many entrepreneurs and businesses with proven benefits.
To begin your business transformation process, you must get in touch with a renowned business coach who has already changed the journey of thousands of entrepreneurs and business owners through his self-crafted business coaching program.
Francoise Lupien, an experienced business success coach, and mentor have been proved to provide the best business mentorship in nurturing your healthy and wealthy business growth. From accelerating your business to shaping your income graph, he is the man to show you the exact path. 'How to Become More' is the real business coaching program to your successful growth journey with proven benefits, which you should not miss.
Get the Right Path towards Entrepreneurial Success! Schedule an intro call now !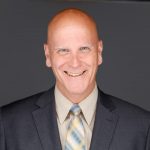 Francois Lupien is a dynamic business success mindset coach, mentor, speaker, and presenter. He works with entrepreneurs and professionals stuck on a plateau who want to add 6 figures to their income – and get results that stick.