[VIDEO Transcription]
Good morning everyone!
Well – captive no more! Covid-19 is here, we have to be safe don't get me wrong but nevertheless, you have permission, today.
I give you my permission to do something, to do something different – call your mother, tell her you love her, tell her thank you for giving you life, or call a friend and say that you care, start a journal, express the way you feel through this time so you may be able to look upon it later and reflect on the lessons that you learned.
Start a new project, start a business, maybe even reach out for help.
You have my permission to do so!
New actions will create new results.
It's your time to shine.
Let's be captive no more and make a difference in our lives and in the lives of those around us and of course, as always start by smiling.
Put a smile on your face and show the people around you that you care.
Have yourself a great day, make it happen.
Captive no more!  Let's make a difference.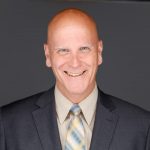 Francois Lupien is a dynamic business success mindset coach, mentor, speaker, and presenter. He works with entrepreneurs and professionals stuck on a plateau who want to add 6 figures to their income – and get results that stick.